---
---
---
---
---
---
---
Welcome to

Read by industry professionals nationwide - and beyond
Comment:
What a cracking show! The Auto Locksmiths Expo (ALEX) held last weekend at the East Midlands Conference Centre in Nottingham, has reached new heights as far as UK exhibitions to the locksmithing industry is concerned. The product demonstrations featuring live camera action with large screen displays so that everyone can follow the process proved to be a great success. This is the first time that this has been done in this country for this market and is an idea that will most definitely be repeated by us at future events. We saw visitors from Belgium, Italy, Germany, the Czech Republic, Sweden, Poland, Holland and even South Africa! UAP Tradelocks brought over Jim Hetchler from Texas, USA, so even the Americas were represented!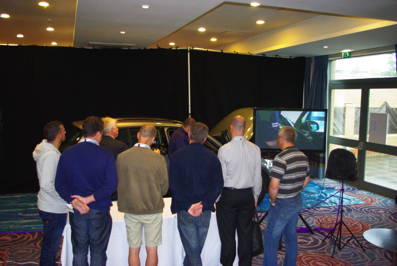 One exhibitor (Lockdecoders) even said that the show was "Like 3,000 visitors had come through the doors, it was that successful for us." Although we didn't see quite those numbers (just as well!), the quality was extremely high, as was expected at this elite level of the locksmithing industry, and most visitors not only stayed for much of the day, visiting each stand in turn, but they came back the next day as well. Many did their buying there and then, thanks to the show offers that were available.
The consensus of opinion seems to be 'more of the same please' and so ALEX is to feature as an annual event in the locksmithing calendar. This issue of Locks and Security News features a photo review and some of the comments.
If you enjoy reading Locks and Security News so do others! If you have company news, stock clearances, distributor or product information tell us about just email news
---
This Week's News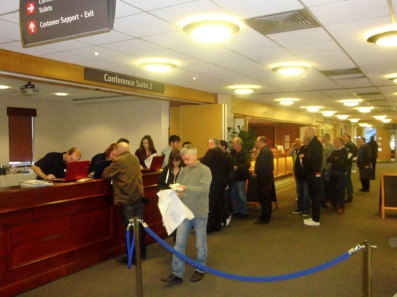 They started arriving on the dot at the 9.30 am opening.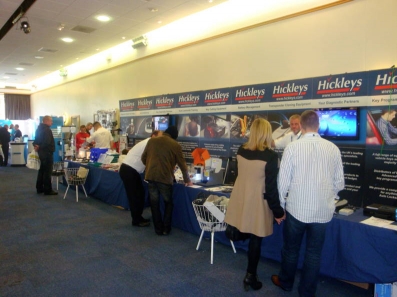 And the exhibitors made certain there was plenty to see!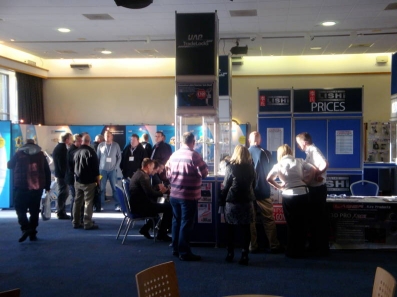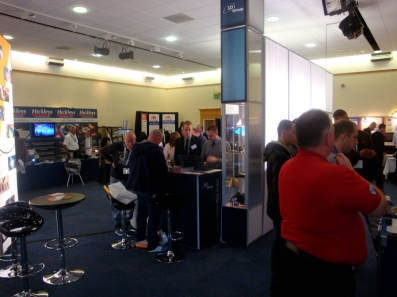 Most visitors stayed for hours, many returning the next day as well.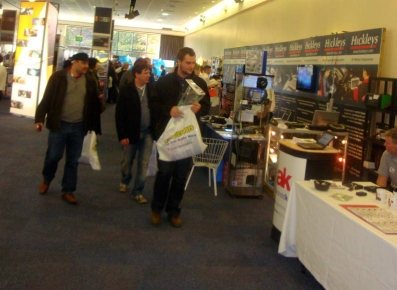 Many thanks to sponsor Lockdecoders who supplied the bags! Their stand was at times crowded out, as you can see in the photo below.



more
---
Locks and Security News Archive Search
We keep an extensive archive of news stories and product information that have featured in past issues of Locks and Security News. If you would like to run a search of the Locks and Security News web site using the search tool below please just go ahead by entering in the name of the person, product or company or any other key words that you are looking for.
---
How to contact us at Locks and Security News:

Newsdesk News
If you would like Locks and Security News to feature your product information, case studies, or company news, just email as above. Ideally a Word doc + jpeg images. Remember, we can take copy up to 5pm on any Tuesday for Wednesday transmission.
Want a link from Locks and Security News to your web site? Just ask for details.
The views or claims expressed by contributors do not necessarily reflect the views of the publisher. Whilst every effort is made to ensure accuracy, the publisher accepts no liability for errors in this publication.
John Austen
Publishing Director
Tel: +44 (0)1580 755 863
Mobile: 07766 707 888

For security professionals at all levels the country's biggest specialist forum for those with an interest in locksmithing Professional Locksmiths Forum gives you a chance to air your opinions, introduce yourselves and exchange views with others in the industry. It is free to join and use and there is only a simple registration form to fill in; this will also verify your free subscription to the magazine:
go to www.plf-uk.info or click the forum logo above.
Every security professional is welcome. Join up and write - its for YOU!

REQUEST LOCKS AND SECURITY NEWS HERE
Locks and Security News is broadcast every Wednesday. You may receive it FREE each week by clicking the link above.
To prevent this newsletter from getting swept up by overzealous email filters, we suggest that you add [email protected]
s.com to your address book.
News
---
---
---
---
---
---
---