Locks and Security News: your weekly locks and security industry newsletter
29th November 2023 Issue no. 682
Your industry news - first
We strongly recommend viewing Locks and Security News full size in your web browser. Click our masthead above to visit our website version.

---
Maximising the value of your door hardware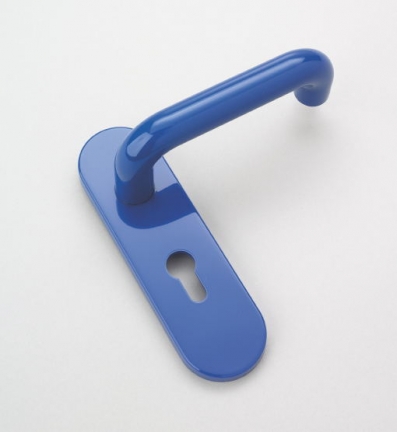 By Simon Osborne, Commercial Leader UK & Ireland of Allegion UK
When looking at door hardware, it may at first appear to be a simple choice that can be broken down into three broad factors: appearance, functionality, and cost, i.e. what type of hardware looks best, does what I need it to do right now and is the cheapest method of fulfilling the requirement.
However, there should be a much deeper thought process than that of the face value considerations listed above, particularly if you are specifying for multiple buildings, high footfall areas or if you are building in the public sector.
For example, the Autumn 2015 Spending Review highlighted that 8,000 specialist homes should be built for older people and people with disabilities. On the face of it, that might signal a cost-cutting exercise, but for the finely attuned door hardware expert, it means complex analysis into which door hardware products will best meet the needs of the elderly and disabled within the budget allowed, but also provide the best value and lifespan. Decision factors will include looking at what access systems are needed for carers, what emergency exit systems need to be in place for the occupants and staff, how best to accommodate the users' needs, amongst a whole host of other considerations.
And whilst the British Property Federation argued that the NHS should "move beyond thinking about the relatively small savings that can be made through improved facilities management" (BPF Analysis: Spending Review and Autumn Statement 2015), we in the industry know that choosing the right product the first time can yield real cost savings. Whether it is through installation, maintenance, replacement, preventing yourself from fines or other hidden costs, that is applicable to any industry you may be in.
Here is our quick guide to what you should be considering in order to maximise the value of your door hardware.
Lowering installation, maintenance and running costs
From call outs to wiring, fitting to testing and more, labour costs are one of the highest components of the built environment spend. However, it is one that can be reduced with correct specification.
If you are upgrading your door hardware, try considering electromechanical wireless options. Most modern closers and door furniture now run off batteries and communicate wirelessly through routers, so there is less dependence on hard-wiring to building power sources and hubs. Battery life is also no longer a hindering factor as we can now see standard AAA battery-run hardware lasting upwards of 20,000 cycles.
Choosing door furniture and systems that are designed specifically for retrofitting will also cut costs from installation and maintenance through less upheaval and less disruption. In most cases, all that is required is a simple remove and replace.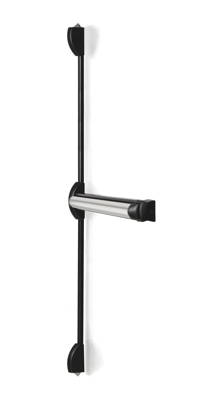 Quality over cost
It may be tempting to use products that hold a cheaper ticket price, but, logically, picking products that are more durable and are also proven to last longer will eventually save money in the long run.
Cheap products are cheap for a reason, and they often have poorer performance over quality engineered hardware. Whether that means they have poorer grading standards or are manufactured from less robust materials, it all results in shorter lifecycles.
Door closers and exit devices in education and healthcare facilities are a prime example of this due to the high usage - and sometimes misuse - they are subjected to. Good quality hardware is engineered for such environments, while cheaper hardware isn't. Consequently, if you choose cheaper hardware, you may be replacing it more regularly and, so, incurring additional labour and purchasing costs.
Think added value
It is often hard to see the added value a simple door handle or closer can carry, but the door hardware industry continually drives research and development to make products the best they can be for their users.
In today's world, there are a variety of hidden benefits that well-designed door hardware can bring. For instance, door handles in healthcare facilities will often incorporate active anti-microbial agents to minimise germs spreading and prevent bacteria from growing. On the technology side, digital keyless access systems are also forever improving with smart technology to meet and exceed consumer expectations. A prime example of this are electromechanical exit devices which marry with digital access control.
This smarter selection process yields costs savings from other areas that aren't directly associated to facilities management too. For example, lessening the possibility of germs spreading in schools may lead to a lesser chance of cross-infection and contamination and, thus, less absenteeism amongst pupils and staff.
Increase your knowledge, buy right the first time
Two of the biggest issues found in the "Review of Education Capital" by Sebastian James in April 2011 include a "lack of expertise on the client side meant that there was little opportunity to improve building methods in order to lower costs over time," and "procurement starts with a sum of money rather than with a specification."
These two issues are stark representations of fundamental flaws that can be easily fixed, not just for the education sector, but across the entire spectrum of the door hardware purchasing process.
The key point is this: When decision makers lack expertise, they often rely on the installer or contractor, who may be working to their own benefit and picking products that are available from their local merchants or products that are on offer. Installers and contractors may also be recommending hardware they know and have historically used out of habit, as opposed to looking into other options that may improve the building or extend the lifespan of the product in question.
Procuring on a budget may also prove detrimental, as again a buyer is often blinded by cheap alternatives, rather than having an understanding of the right product at the right cost that could save money in the long term.
Consultation and collaboration with a specialist in door hardware during the specification stage is often the best method of protecting yourself against these situations.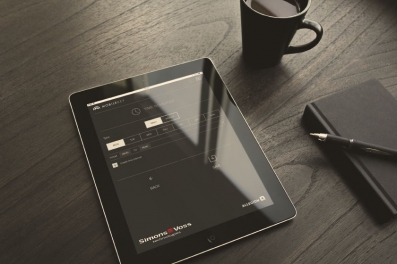 Future-proofing
Another area that must be on the agenda is the issue of future-proofing, especially because the landscape of the built environment is moving in tandem with electronics and digital access.
To maximise the value of your hardware in this respect, there should be a clear long-term plan of how your building will be used in the future, considering the needs of occupants and building and security managers.
One of the latest innovations in keyless access is the ability to be able to control doors remotely through internet-enabled devices. As one of the biggest revolutions to come into access control, it is one that can be particularly useful to universities, student campuses, hospitals and sports stadia. If your building stores and handles sensitive data, then it would be prudent to think about which systems you can upgrade to, plus expand and retrofit in future, with minimum fuss.
With a little planning and advice, both of which can be easily obtained from door hardware manufacturers and experts, your door hardware can start repaying you by being longer lasting and by providing better security, safety and functionality to your building occupants.
23rd November 2016
---