Locks and Security News: your weekly locks and security industry newsletter
24th May 2023 Issue no. 657
Your industry news - first
We strongly recommend viewing Locks and Security News full size in your web browser. Click our masthead above to visit our website version.

---
Home access control updated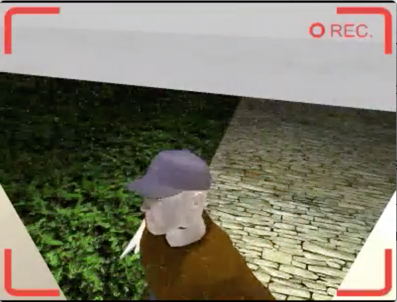 After recently viewing this short virtual animation showing a new and innovative access control device LASN contacted Robert Simpson of RDS Innovations Limited to tell us more.
Robert said that it was whilst working as a mobile car telephone/stereo/alarm fitter that he was involved in a serious road traffic collision that left him severely injured and with a total and permanent disability. During convalescence he was watching a lot of TV and it was while watching a UK Police drama that he had an idea.
"The scene depicted an elderly lady answering a call at her front door, on approaching the door she did what all crime prevention handbooks tell you to do and securely fastened her door security chain, on opening the door it to identify the caller, with one swift kick the chains fixings were ripped from the frame and the caller became an intruder.
"It was at this point I thought how ineffective the normal door security chain was against a determined attack and I started to think of a better alternative, I looked at the doorframe in my lounge and an idea came to mind and from this point I have spent my time developing a number of innovative forensic based access control devices.
"This automatic system has been developed to automatically protect individuals when answering their front doors. It is a self-contained unit that has a great deal of strength well above and beyond, that of a normal door security chain.
"The system works like this. On approaching the door to answer a call, a motion sensor fitted beneath the chassis sees you and arms the system, moving the armature around the top opening leaf of the door, the door is opened and is held from opening fully by the armature, identification of the caller is established, the door is closed, the system resets, the door is opened to let the caller in.
"Another not so favourable scenario is as follows, on approaching the door, the armature moves into place, you open the door, if the caller attempts to force entry, by pushing or kicking the door, a force of pressure sensor that can tell from accidental or intentional force located within the unit activates an integral alarm, making neighbours and passers-by aware you have a problem."
One of the main characteristics of this unique security product is the ability if attacked to also spray individuals attempting unlawful entry into your home with a UV based forensic marking fluid such as TraceTag, Smartwater, SelectaDNA, or SecuRed, these substances are totally non-toxic and once deployed adhere to clothing and skin for weeks. At point of installation the unique forensic component used is registered to a specific door, at a specific house anywhere in the world.
Police have the ability by way of UV arches situated in Police Station custody areas or by the use of handheld UV torches that when shone on the suspect the UV marker will illuminate and the same can be said for any UV lighting used in nightclubs or bars as this gives security and bar staff the ability to identify a probable burglar and for them to take appropriate action. Any UV marker makes it indicative that forensic trace is present. A swab is then taken using recognised forensic trace collection techniques and sent to a forensic science laboratory for analysis.
Once the unique forensic code is identified the code can be used to cross reference and provide the exact location to where it was registered, clearly placing the stained individual at the scene of an attempted forced entry.
The idea now is to partner with a manufacturer within the door security industry who can realise the commercial potential of this innovative access control device and would seek to licence the retained intellectual property rights so to exploit under their own direction and name and giving them the ability to sell a unique access control device their competitors cannot.
Robert is also the inventor of a more simple forensic door alarm that is sold by Avocet Hardware and called A.I.M more information on this product can be seen at www.aimdna.com
Robert Simpson on LinkedIn www.linkedin.com
10th January 2018
---