Locks and Security News: your weekly locks and security industry newsletter
27th September 2023 Issue no. 673
Your industry news - first
We strongly recommend viewing Locks and Security News full size in your web browser. Click our masthead above to visit our website version.

---
Access Control - The Good, The Bad and The Practical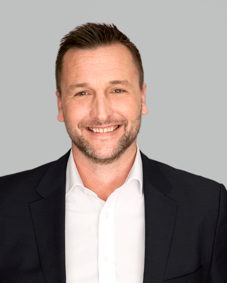 By Nick Smith, Regional Sales Manager, Genetec
The way people access buildings has changed drastically over the years. Only a few years ago, simply having a key which fitted the corresponding lock used to do the trick. To enhance security and ensure only authorised people could access the building, this simple key system quickly evolved into a photo-badge method checked by a security officer for entry.
Today this all may seem rather ancient however, with access control systems having evolved exponentially over the past few years, offering a much higher degree of security and more sophisticated methods of entry such as facial recognition, fingerprint ID or even retina scanning. However, with great technology comes great responsibility, and seeing that 74% of data breaches start with privileged credential abuse, businesses need to be increasingly vigilant of threats to security, and access control can play a key part in this.
Security operators today are under immense pressure to not only administer the comings and goings of visitors into their allocated premises, but to keep everyone safe. In a climate where both the number and level of potential attacks - be that cyber or physical - is on the rise, facilities managers need the right technology the help keep everyone safe. A modern access control solution can ensure not only who can enter a particular building, but that the right people have access to the right areas of that building whilst keeping the premises secure. Customers, employees, and maintenance all need to access these buildings, but should by no means all have the same scope of access. Administering this is however extremely laborious and time consuming, leaving space for human errors, which could easily be eliminated by investing in an advanced access control system capable of monitoring the whole premises. A good access control solution should work more or less unnoticed, allowing end users to come and go to their destination uninterrupted or with minimal delay, which in turn improves operations.
Access control has always been an important part of a security solution. Improvements in electronic access control, including IP and wireless solutions as well as cloud access, have contributed to its continued growth within the overall security sector. There are however a multitude of options and it can be difficult to navigate the access control market with its seemingly unlimited product offerings. There is not a 'one size fits all' solution available when it comes to security, as different premises require customised solutions depending on individual needs. The ability and freedom to optimise these processes with ease and without breaking the budget should be a priority when selecting the right access control system. It is furthermore essential for the access control solution to support open architecture, allowing it to integrate with existing hardware as well as work with software from different vendors seamlessly as needed. It should enable a versatile portfolio of access control hardware including electronic locks, readers, controllers, etc.
Modernising your portfolio should give you the opportunity to integrate all aspects of physical security, including access control, video surveillance, intrusion detection and communications, into a unified platform with a single interface. This enables a much simpler, more effective and rapid facility monitoring and management, as everything you need to know is displayed on one single interface. It should furthermore promote efficient multi-site management, and monitoring that connects systems and remote sites together seamlessly. This type of technology-mix offers end user flexibility and freedom whilst maximising infrastructure security and efficiency.
Switching to Network Based Solutions
All too many businesses today run an outdated, or sometimes even non-existent, legacy access control solutions, effectively putting crucial infrastructure at risk to outside threats. IP-based systems with networked access control is more secure, easier to manage, less expensive and offers more flexibility to customise the solutions according to personalised needs. We've often witnessed security and IT professionals wanting to switch to IP, knowing its benefits to both operations and security, yet felt obliged to stick with old investments in existing systems. Many access control systems on the market today however, allow users to upgrade system functionality by installing new access control software to existing hardware - making the process far less daunting and heavy on the budget. Migrating existing systems to IP will significantly improve performance as well as provide advanced analytical tools, whilst providing a safe future investment as the software can easily be updated as technology develops, without having to change the whole security infrastructure.
The question we're most often faced with when discussing IP is that of cyber security. Whilst offering advanced security in making sure that only the right individuals gain access to the premises, switching from the traditional key-lock access control to a network-based solution opens a door to a whole other threat - cyberattacks. This means that the physical security equipment has now become a potential entry point to your network and critical infrastructure, with access control credentials offering a potential link to a system that could contain private customer and confidential company data. No access control provider will be able to produce a product with no vulnerabilities, but they should make sure to offer strong protection against cyberthreats with end-to-end encrypted communications for software and hardware, secure authentication, as well as digital certificates. Regular penetration tests should also be put in place to try and catch vulnerabilities on their own.
There are many important components of a security system, including access control, video surveillance, communications, and intrusion detection, all of which should work together to provide the most comprehensive security solution possible. When investing in a modern IP access control solution, it should be one that can be unified with other security functions, providing a single platform that fully comprises all video surveillance and access control capabilities through one interface. This not only unifies threat management, but takes the burden off facilities managers, as all relevant information can be seen at glance in a centralised system.
22nd May 2019
---