Locks and Security News: your weekly locks and security industry newsletter
22nd March 2023 Issue no. 648
Your industry news - first
We strongly recommend viewing Locks and Security News full size in your web browser. Click our masthead above to visit our website version.

---
Combining video surveillance and access control to enhance security provisions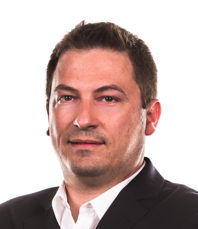 Rodrigue Zbinden, CEO at Morphean, discusses the value in merging video surveillance and access control technologies, and the security benefits for business.
Improvements and refinements in physical security create opportunities for innovation that can have a positive impact on business functions. The internet of things (IoT) has provided the opportunity for connected devices to be used for purposes beyond those for which they were originally intended. Connecting these devices rather than running them in isolation makes them much more powerful in terms of their increased scope and the outputs that a combined system can provide.
Where CCTV and analogue video cameras are being increasingly replaced with network video surveillance systems, so then is the data that these systems produce becoming a valuable commodity. This is essential for informing both security and business strategies, while delivering significant cost savings through the streamlining of related functions. In a connected world, camera systems that were originally employed solely for video surveillance can now be merged with additional technologies to enhance their capabilities.
The digitalisation of data means that information from a range of connected sources can be collected, analysed, and used to create powerful security and business insights. IP-networked video cameras offer a system that can secure the workplace in an efficient and cost-effective way. A VSaaS (video surveillance as a service) model makes the connection of cameras to cloud platforms easy to facilitate, and the wealth of real-time analytics that can be generated offers an elegant business and security solution which is truly smart, efficient and secure, all monitored from a single platform.
A second factor of authentication to manage access
An area that often causes a headache for those looking for an all-encompassing security solution is access control. Sitting outside of the security surveillance remit, access control is commonly a part of a building or office manager's responsibility and is often a simple checking exercise. If a key card is presented, a door will open, regardless of who is trying to gain access, or whether or not they are supposed to be at work on a given day.
Managing the system and looking for potential security breaches is often a manual task, which is a low priority. With organisations going to great pains to protect their buildings, products, services and staff, it is unthinkable that the effective monitoring of who has access to main entrances, stock rooms, side doors, warehouses and server rooms comes way down on the list of prime security concerns.
Of the technologies on offer to automate access control, fingerprint readers and other alternatives offer a second factor of authentication to confirm a card holder's identity, but they require extra investment in hardware which can't be remotely maintained and isn't always 100 percent accurate or reliable. These technologies are often impractical, for example, in environments where there are large numbers of people moving around, or where protective gear must be worn which should not be continually removed to operate keypads or present fingers for the purposes of scanning.
Future developments: facial recognition and access control
Developments in AI and machine learning could hold the answer here. As facial recognition becomes more acceptable due to its use in modern mobile phone security, so this technology becomes more cost effective and more viable to roll out for access control purposes. We could very soon be seeing facial recognition implemented successfully across access control systems as a fool proof way to guarantee a person's identity and grant them unhindered access.
In this scenario, facial recognition software would become the second factor guarantee of a card holder's identity. For the employee it is seamless and overcomes many of the challenges of fingerprint biometrics. From a cost perspective, an organisation could potentially leveraging equipment that it already owns via a software platform, rather than having to invest in new hardware and installation. Even better, security protocols, such as who has access to which areas and at which time, could soon be managed remotely too.
ACaaS: Expanding the remit of Access Control
There are many examples of how the digitalisation of physical security can deliver wider business benefits, and many businesses are now implementing these technologies and realising the value in doing so. Access control in the cloud is highly scalable and unlocks a new ACaaS (Access-control-as-a-Service) model in which security is delivered on a pay-per-use basis, rather than as a large up-front investment.
ACaaS makes it simple to move sites, add in new temporary workspaces or immediately reduce costs when an office is closed down - all conveniently managed in one simple, centralised place. ACaaS also represents a comprehensive package for those who want full protection of their assets with access to the intelligence to enable them to make informed decisions.
Find out more about access control as a service:
https://morphean.com/use_case/simplify-physical-access-management/
RODRIGUE ZBINDEN - CEO, Morphean SA
About Morphean SA
Morphean is a Swiss technology company with a strong presence in more than 12 countries worldwide. Founded in 2009 and with over 60 partners across Europe, the secure Morphean platform informs decision making and drives efficiencies for all organisations by generating unique and actionable insights from a multitude of data sources. With expertise across retail, transport & facilities management, among others, the company is recognised as a leader in secure service platform delivery through the use of cloud and AI technologies. The platform helps firms prepare for the future by keeping their 'Eyes Wide Open' to the intelligence gathered from a variety of network connected devices. www.morphean.com
26th June 2019
---