Locks and Security News: your weekly locks and security industry newsletter
20th January 2021 Issue no. 541
Your industry news - first
We strongly recommend viewing Locks and Security News full size in your web browser. Click our masthead above to visit our website version.

---
Pupils log in to beat distraction burglars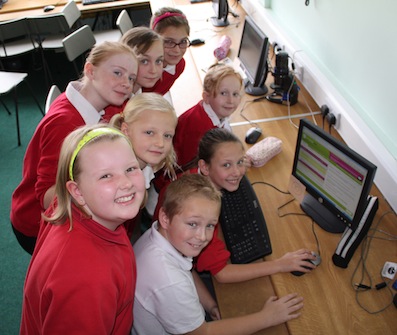 'Not sure?...Don't open the door!' is the message promoted when school pupils turned virtual police officers for a day to help stop distraction burglars.
Pupils learned about distraction burglary - where offenders trick their way into premises to commit burglary - through an interactive on-line lesson. The children watched a cartoon scenario online in which an elderly person is burgled. They were then asked to work out how the crime has been committed and how it could have been prevented.
The lesson was created by Cambridgeshire and Peterborough Distraction Burglary and Rogue Trader Task Force with E-ngagelive, a company that uses technology to deliver education for young people across a range of issues. Operation Liberal, the national police distraction burglary intelligence unit, is supporting the initiative and recommending it for a wider role out. It is currently being delivered to schools in Cambridgeshire and Nottinghamshire.
All police forces in England, Wales and Northern Ireland co-ordinate the investigation of distraction burglaries through Operation Liberal, which analyses intelligence, supports investigations, provides crime prevention advice and maintains a database of crimes, offenders, vehicles, forensic information and images.
Deputy Chief Constable Peter Goodman, who is the DCC for collaboration in the East Midlands and the Association of Chief Police Officer's Lead for Operation Liberal says: "We believe this initiative will help raise awareness of distraction burglary in a truly unique fashion.
"The interactive session will teach pupils that taking away the opportunity for crime to be committed is vital; that even the simplest of things - such as not letting strangers into your house - can make a difference in reducing crime.
"We hope that as well as taking these crime prevention tips on board themselves, the pupils will share them with parents, grandparents and older relatives."
The lesson is aimed at Year 5 and 6 pupils who will be presented with an unfolding situation depicting a distraction burglary where the offender pretends to be from 'the water board'. The teams will role-play as police and discuss what the victim could or should have done. The teams will communicate their ideas via the on-site messaging system to experts who will advise and guide them through the activity.
One of the participating schools is Misterton Primary School in Nottinghamshire whose Year 6 pupils are taking part. Headteacher Jane Cappleman-Jackson comments: "At Misterton Primary, we feel it is very important that the school is at the heart of the community and so we were really excited to be involved in this event. Our children at Misterton Primary School will learn about distraction burglaries and how they can be prevented. The children will be virtual police officers and although the message is very serious, it is being delivered in a fun way. Now the children will share what they have learnt with their families, hopefully sending the message across Misterton Village."
The objective of the lesson is to educate children about distraction burglary and how to prevent it. Issues of ownership, stealing and crime will also be discussed during the session. The children will be told that while these crimes are rare they should always be wary of strangers at the door and always ask for identification.
Distraction burglars use a number of tricks to gain entry into people's homes. One of the most common ways is by pretending to be from a water utility company, which is what is depicted in the scenario. In order to help householders protect themselves against criminals posing as water company representatives, water and sewerage companies across the UK follow an approved industry doorstep protocol to ensure good practice when visiting customers and provide free password schemes.
Pamela Taylor, Chief Executive of Water UK, says: "Many distraction burglars pose as representatives from utility providers such as water companies. They sometimes claim to be from 'the water board' even though these haven't existed for more than 30 years!
"Seeing a doorstep caller's identity card is not necessarily sufficient as a precaution, as many criminals carry fake ID cards. All utility companies, including water companies have free password schemes, and we encourage everyone to sign up. This means that when someone knocks on your door and says they're from the water company, you can ask for the password.
"If the doorstep caller can't provide it, don't let them in. Close and lock your door, and report what has happened. Only use a telephone number found on your water bill, in a water company leaflet or in a phonebook; never use a phone number provided by a doorstep caller."
Contact Nicola Lyon, Communications Manager, East Midlands Police Collaboration & Operation Liberal on 01636 685216 or [email protected]
24th November 2010
---