Locks and Security News: your weekly locks and security industry newsletter
31st May 2023 Issue no. 658
Your industry news - first
We strongly recommend viewing Locks and Security News full size in your web browser. Click our masthead above to visit our website version.

---
ID48 Cloning is Now Cracked!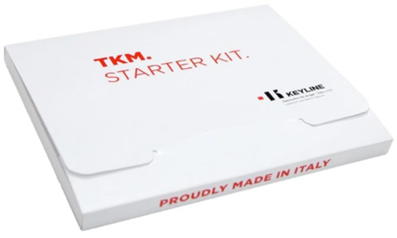 JFK once said "we choose to go to the moon...not because it is easy, but because it is hard."
Sit back and think about all those things that have been thought of being impossible since the dawn of time. Human beings flying, communicating with the other side of the world instantly, landing on the moon. So many Impossibilities, but man has always endeavoured to overcome them. Even Captain Kirk told of the SS Enterprise's 5 year mission in the final frontier of Space.
And today we announce another frontier, one that was once thought impossible to overcome, the ability to clone the VW ID48 chip. Many have tried to achieve this, and all have failed until now... until Keyline!
Welcome to Megamos Crypto Cloning Kit from Keyline, the WORLD's first ID48 cloning system, now available at Tradelocks!
Megamos is an extention to the brilliant Ultegra Cloning system that uses a live internet link to help calculate the ID48 chip code. Users can buy the Megamos from Tradelocks, and link it to their Ultegra. The Megamos starter kit comes with everything that is required plus a special TKM cloning head. All the user needs to do is to add the VW HU66 Horseshoe to the TKM head to generate a very high quality cloned key!
Cloning takes an average of 10 to 30 minutes depending on the vehicle being worked on, and the Megamos comes with full step by step instructions.
David Jennings says of Megamos, "Tradelocks linked up with Keyline because we want to be associated with the very best, and in our opinion Keyline is a fantastic company, with an incredible history and an unbeatable level of quality and product support. The Megamos Crypto Cloning Kit simply proves that Keyline are at the forefront of the market, and we are proud to be associated with them."
The Megamos is available from Tradelocks at only £219+VAT, and Electronic TKM heads for the ID48 cloning are just £16.99+VAT!
David concludes, "With the Megamos system, almost anyone can now clone an ID48 chip on models up to around 2003. And the cost of the ID48 cloned key will cost the user around £19.50+VAT which is a remarkable price, and I am certain almost everyone involved in cloning will want to buy it!"
The Keyline Megamos Crypto Cloning Kit can clone a number of cars including Volkswagen, Skoda, Audi and Seat. Full details of Megamos and the current tested application list can be found at
20th May 2015
---