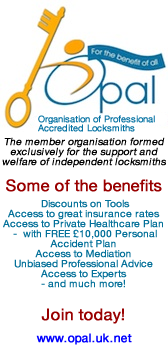 ---
International News
Products
Advanced Keys free postage offer

Advanced Keys are offering free postage on UK orders over £100 (excluding VAT) for the rest of February.
Advanced Keys Limited
Tel: +44 (0)121 355 8510
Fax: +44 (0)1213555922
www.advanced-keys.co.uk
---
Installing a CCTV system onto a home or property is becoming more and more prevalent and a popular way to protect homes against intruders. From comprehensive systems which connect to an interior television for complete surveillance, to the high-tech cameras which have infrared capabilities and a huge amount of memory storage, there are options for almost every property owner.
more
---
SSAIB reveals plans for 2013 as registrations reach new peak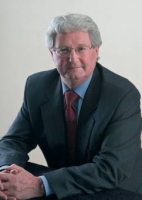 SSAIB, the UK's leading certification body for security organisations. has unveiled a range of new initiatives for the coming year. These include further enhancements to its new website, an easier online application system, and an electronic auditing package.
more
---
---
Advanced Keys new interactive product catalogue


Advanced Keys is pleased to announce that its new interactive product catalogue is now available. You can search within it easily and click through to the relevant page on the website making ordering simple.
The Jan 2013 Catalogue is available on the 'Downloads' page on www.advanced-keys.co.uk
---
---
AMG-Panogenics launches SmokeCam360


Squeezing the electronics into a smoke alarm case offers the perfect solution for 360 degree camera implementations in sensitive environments.
more
---
Free training courses on automatic doors for locksmiths


Global Automatics has extended its range of free training courses on automatic doors. Course lengths run from one-day through to eight-day courses for new people, run on a one-day per week basis. Different courses are available and bespoke courses can be put together based on specific needs.
more
---
CES announces immediate support for Citysafe customers
CES UK has moved quickly to reassure locksmiths who have purchased CES own section self-assembly suites through Citysafe Wholesale Ltd. CES UK's Managing Director - Mario Del-Signore says: "It has come to our attention that as of Thursday 10th January 2013, Citysafe Wholesale Ltd is no longer able to supply CES products. We realise that this will adversely affect a number of locksmiths who have purchased our products in good faith through Citysafe."
more
---
Voice 'fingerprints' could plug call-centre security leaks
By Brandon Butler
You've heard such stories. Mat Honan, a reporter for Wired magazine had almost his entire digital life erased when a fraudster used social media account information to trick Apple and Google into allowing him access to Honan's account information. Paul Allen, the billionaire co-founder for Microsoft fell victim to identity theft when an AWOL US Army solider called Citibank and changed the address of Allen's card from Seattle to Pittsburgh, which he then used on a $15,000 shopping spree.
The common theme between these two high-profile stories is the way fraudsters were able to penetrate the contact centres of these big companies and misrepresent themselves as legitimate customers.
Full Story
---
---
---
This Week's News
---
---
---
Locks and Security News Archive Search
We keep an extensive archive of news stories and product information that have featured in past issues of Locks and Security News. If you would like to run a search of the Locks and Security News web site using the search tool below please just go ahead by entering in the name of the person, product or company or any other key words that you are looking for.
---
How to contact us at Locks and Security News: