Welcome to

Read by industry professionals nationwide - and beyond

You can comment on any item in Locks and Security News on our FaceBook page.
You can find us at www.facebook.com/pages/Locks-and-Security-News
If you enjoy reading Locks and Security News so do others! If you have company news, stock clearances, distributor or product information tell us about just email news
---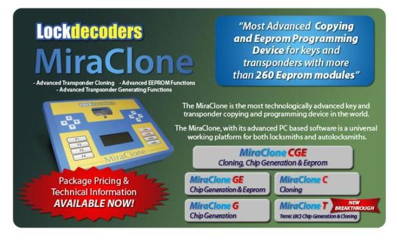 ---
This Week's News
Will telematics systems open the door for car theft?
As the fast-paced development of telematics systems continues to provide an ever greater number of convenience features for car owners, what does this mean for car security?

In the view of SBD, more convenience and more connectivity often means less security! Weaknesses from embedded software and multiple communication channels have already been highlighted by several academic institutions and if hackers can get into the Pentagon, you can be sure they will get into your car.
Full Story
---
Tampa Bay's 10 News helps change locksmith standards
In 2009, the 10 News Investigators went undercover to help bust deceptive locksmiths. After the investigation, 10 News sat down with Victor Crist, then a State Senator leading the effort to regulate the locksmith industry. But a statewide bill to crackdown on dirty locksmiths died in the legislature.
But Crist hadn't forgotten the story, or the locksmiths. Last week County Commissioner Victor Crist, with the help of his fellow commissioners, moved to act. And they've got backup- professional locksmiths also want tougher regulation of these shady competitors.
Full Story
---
"Security and convenience are just as important as preserving the traditional look."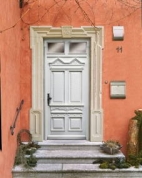 The thing is, when you're asked to provide a door that's slightly out of the ordinary, hardware is often a stumbling block.
Full Story
---
Security firm G4S makes £5m of savings for Lincolnshire Police
A security company has been able to make £5m of savings for a police force a year after taking over its back office functions. Lincolnshire Police signed a £200m contract with G4S, the world's largest security company, last April. At the time G4S committed to making £3.6m - 13.6 per cent - of savings a year but in a report published reviewing the first year, the firm said it had been able to make savings of 18 per cent or £5m, the equivalent of an extra 35 officers on the streets.
As part of the partnership, 575 civilian staff were transferred to G4S.
Full Story
---
---
Locksmith facing child pornography charges
A Chesterfield, VA, county locksmith will be appearing in federal court on July 16th to answer to charges of possession and distribution of child pornography. Harry Lee Palmquist Jr. told federal investigators earlier this year that he had been downloading child pornography for about a decade, according to an affidavit. Based on the document, Palmquist didn't come to the attention of investigators until September 2012.
Full Story
---
'Locksmith' kiosks replace lost keys at any hour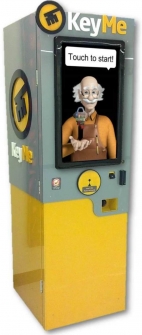 If you have ever experienced being locked out of your apartment, you'll be glad of this new and unique locksmith service by tech startup KeyMe, according to an item in the New York Daily News.
The company has installed its self-service 'locksmith' kiosks in several 7-Eleven stores around New York City.
With the kiosk, people can store digital copies of their keys. If they lose their keys or get locked out of their apartments, people can simply go back to a KeyMe kiosk and create a spare key by accessing their digital copy.
Digital copies can be accessed via fingerprint scan so people can be assured that nobody else can access their keys. The kiosk is also equipped with high-level encryption and does not store any personal information.
more
---
45 days for armed security guards in India to get verified
Police in India have given agencies a 45-day ultimatum to get all armed security guards verified. Joint commissioner of police Maheshwar Dayal called a meeting of all the security agencies last week and directed owners to ensure verification of arms licences before hiring the guards.
In August last year, a little girl, Vaanya Chaddha, 5, was shot when a loaded double barrel gun of a security guard accidentally went off. The girl remained hospitalised for more than 10 days. Later, the police found that the guard had a fake arms licence.
Source: Hindustani Times
---
Locks and Security News Archive Search
We keep an extensive archive of news stories and product information that have featured in past issues of Locks and Security News. If you would like to run a search of the Locks and Security News web site using the search tool below please just go ahead by entering in the name of the person, product or company or any other key words that you are looking for.
---
How to contact us at Locks and Security News:

Newsdesk News
If you would like Locks and Security News to feature your product information, case studies, or company news, just email as above. Ideally a Word doc + jpeg images. Remember, we can take copy up to 5pm on any Tuesday for Wednesday transmission.
Want a link from Locks and Security News to your web site? Just ask for details.
The views or claims expressed by contributors do not necessarily reflect the views of the publisher. Whilst every effort is made to ensure accuracy, the publisher accepts no liability for errors in this publication.
John Austen
Publishing Director
Tel: +44 (0)1580 755 863
Mobile: 07766 707 888

For security professionals at all levels the country's biggest specialist forum for those with an interest in locksmithing Professional Locksmiths Forum gives you a chance to air your opinions, introduce yourselves and exchange views with others in the industry. It is free to join and use and there is only a simple registration form to fill in; this will also verify your free subscription to the magazine:
go to www.plf-uk.info or click the forum logo above.
Every security professional is welcome. Join up and write - its for YOU!