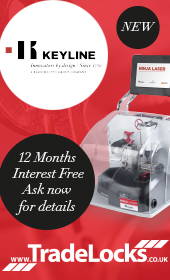 ---
International News
Products
Hofstra University Standardizes on Boon Edam Security Entrances


Hofstra University, in New York, continues to roll out installation of turnstile entrances to eventually cover all of their residence halls for increased safety and security.
more
---
MIPS 2015 welcomes over 100 new companies
MIPS, the 21st international exhibition on protection, security and fire safety took place in pavilion 75 of Moscow's VDNKh from 13 — 16 April 2015.
Over the past 20 years, MIPS has established itself as an authority among professionals of this industry. In his welcome to exhibitors and visitors, Viktor Zolotov, First Deputy Minister of Internal Affairs of the Russian Federation, noted that MIPS "uses its well-deserved reputation among professionals and manufacturers of special machinery and equipment as one of the best trade exhibitions and congress projects in Russia and the CIS.
more
---
Kentec protects newly rebuilt Bank of Albania Museum


A major renovation and restoration of the historic Central Bank of Albania in Tirana, that includes the construction of a new building to house a new Numismatic Museum, is being protected by a new fire safety system that includes a Kentec fire alarm control panel.
more
---
Search Techniques updates their product range as demand for random search procedures grows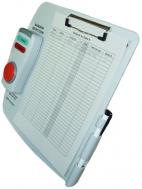 Search Techniques, a UK market leader in random search procedure technology, has launched new 2015 models of its highly successful SELEKTOR and SPOT-CHECKER random search selection equipment as demand for loss prevention technologies increases across retail, distribution and manufacturing environments.
more
---


JFK once said "we choose to go to the moon...not because it is easy, but because it is hard."
Sit back and think about all those things that have been thought of being impossible since the dawn of time. Human beings flying, communicating with the other side of the world instantly, landing on the moon. So many Impossibilities, but man has always endeavoured to overcome them. Even Captain Kirk told of the SS Enterprise's 5 year mission in the final frontier of Space.
more
---
Proximity Smart Key System Tester


How do you know if a car's proximity module is working? How do you test a proximity key?
The TDB003 Proximity/Smart Key Systems Tester offers a simple and cost effective way to diagnose and test problems relating to the vehicle immobiliser system, which is made up of a number of components.
more
---
The Ninja Laser key cutting machine - sleek, chic and unique


Bianchi Keyline key cutting machines are innovative, original and unique, and always deliver the goods. They are essential for any professional who is looking to cut keys with ultimate precision and accuracy, without encountering any difficulties or setbacks.
more
---
Boon Edam launches updated BoonConnect maintenance software for its security doors


Boon Edam Inc., a leading manufacturer of security entrance solutions in North America, has announced that its existing software tool, BoonConnect, will be addressable in real time via a web browser and will be a standard feature for both the Tourlock security revolving door and the Circlelock security mantrap portal.
more
---
---
---
This Week's News
---
---
---
---
---
---
---
Locks and Security News Archive Search
We keep an extensive archive of news stories and product information that have featured in past issues of Locks and Security News. If you would like to run a search of the Locks and Security News web site using the search tool below please just go ahead by entering in the name of the person, product or company or any other key words that you are looking for.
---
How to contact us at Locks and Security News: